IT'S YOUR PERFECT DAY:
Find Thrills for the Whole Family on Perfect Day at CocoCay
Mother of three and lifestyle blogger Christine Andrew maps out the ultimate family adventure.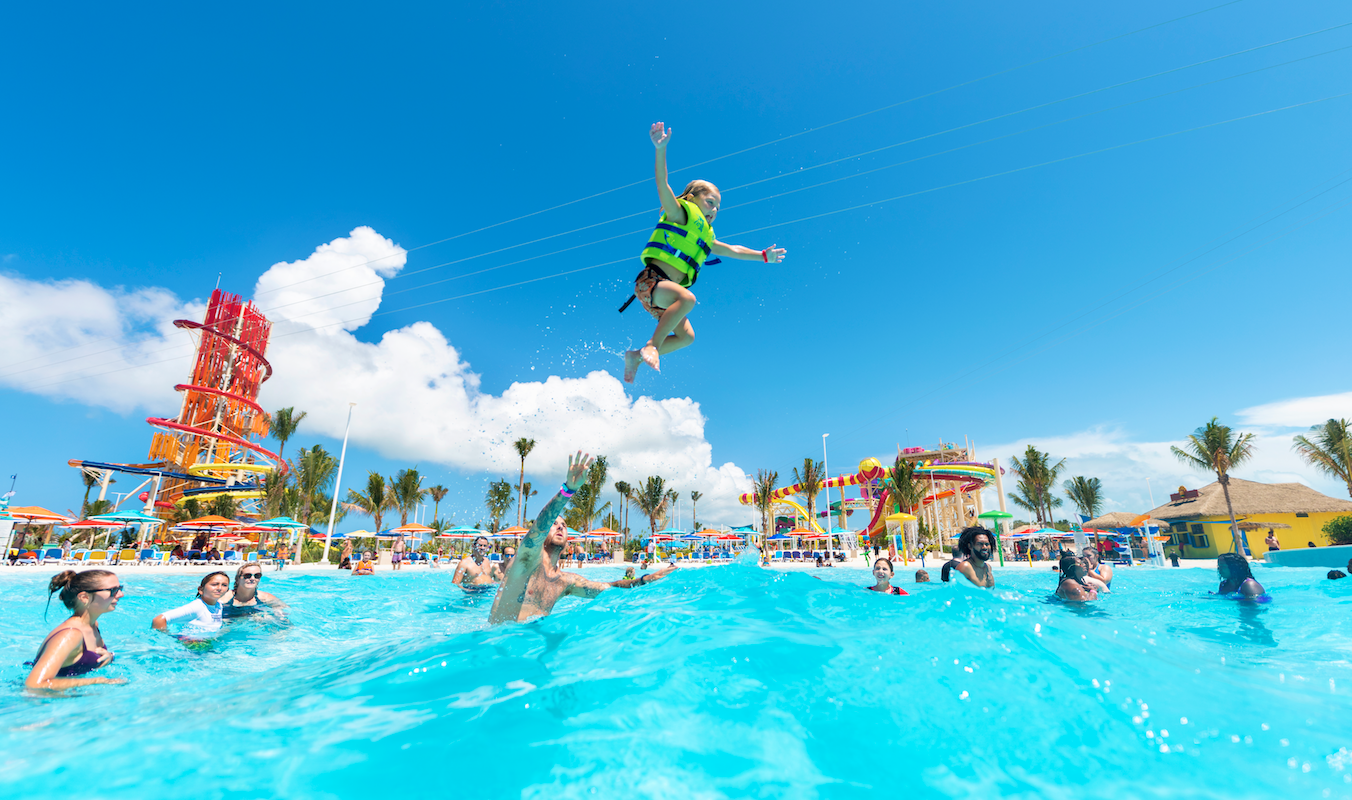 ❯
Introducing Perfect Day at CocoCay
Imagine if you could experience your perfect vacation day, complete with waterslides, overwater cabanas, a zip line and plenty of R&R in between? At Perfect Day at CocoCay, Royal Caribbean's private island destination in The Bahamas, you can do exactly that and more.
Just ask Christine Andrew, a mother and the founder of the popular lifestyle blog Hello Fashion. She, her husband and three kids (then ages 5, 9 and 11) visited the island while on a cruise aboard Navigator of the Seas, and every member of the family had their own one-of-a-kind adventure—all while spending quality time together.
From an epic kids' obstacle course to 13 waterslides to a breathtaking helium balloon ride and plenty of white sand beaches, there are thrills and ways to chill for all ages on this slice of paradise.
For inspiration as you plan your next vacation, click through to see moments from Christine and her family's time on Perfect Day—and a few tips on how to get the best out of your time there.